With the Point Grey Triathlon just around the corner, we at UBC Recreation Intramurals figured that you (or that friend you're trying to convince) may need a little extra push to register – so here's 10 reasons that all the training and hard work will be worth it.
1. Bragging rights
Tumblr
Seriously, what can be better than the looks on everyone's faces when you tell everyone what your weekend plans are?
2. Challenge yourself
Giphy
Prove to yourself that you're a strong, confident woman person who knows how to swim, bike, and run (in that order).
3. Fitness
Giphy
Obviously doing a last-minute triathlon won't do wonders for your fitness, but training in the weeks leading up the event will!
4. Meet new people
Buzzfeed
Triathletes are seriously some of the coolest, most dedicated people ever. Not only will you get to become one yourself after the event, but you'll come out of it meeting new people and potentially a new friend!
5. Jump out of your comfort zone
Giphy
Because living in that tiny little zone just won't cut it for anyone.
6. For the finish photo
UBC Intramurals
Just check out the finish line photos of our TriDu event this past March! If anything, do the triathlon for a profile photo worth the likes.
7. Be a role model
Tumblr
You might not be the hero of Gotham, but it's still a pretty awesome thing you're doing and you're bound to have people looking up to you.
8. An excuse to shop for workout gear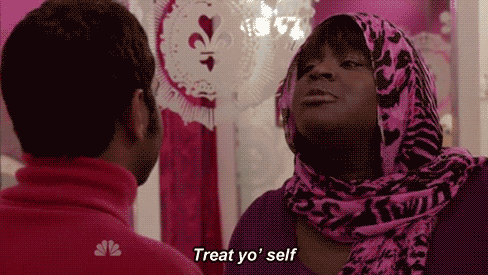 Giphy
There's no better excuse to head to the mall and buy yourself some pretty things.
9. For the medal
Giphy
It's more than just a piece of metal – it's about the accomplishment you just achieved.
10. For the post-Tri meal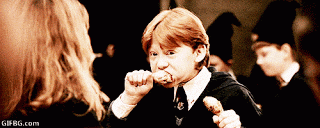 Giphy
Time to gain back all the calories you just burned off.
And you know you'll sleep so well when it's all done.
Buzzfeed
Register for the Point Grey Triathlon here, taking place on July 26th. Hope to see you all there!
We are also looking for lovely volunteers to help with the event. Email ubc.triathlon@ubc.ca for
10 reasons why you should volunteer at PGT!