So you got to the gym, crushed your workout, and now you're starving! Maybe you still have some classes left or you have a while to wait until your next meal. We've comprised a list of some of our favourite post-workout snacks for students on the go.
Trail Mix
What's easier than quickly grabbing a bag of trail mix? If you're not a fan of the ones that they sell at the stores, check out this ultimate guide to making homemade trail mix that works for you http://greatist.com/health/21-healthier-trail-mix-ideas
                                                              Source: dietsinreview.com
No bake energy bites
These power bites have a ton of ingredients that are sure to keep you going long after your workout is done. You can make these in many varieties, but this is our top choice! http://www.gimmesomeoven.com/no-bake-energy-bites/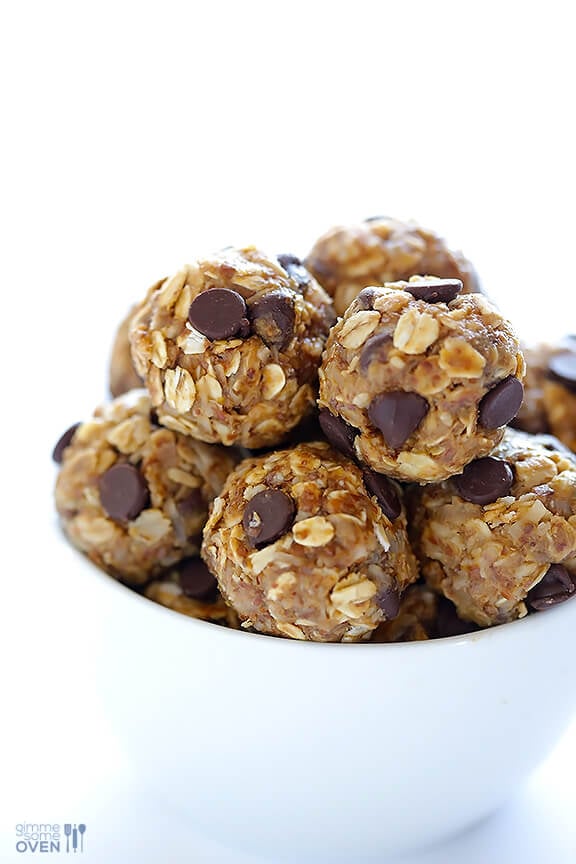 Source: gimmiesomeoven.com
Hummus and Pita
Hummus is a well-known power food that combines carbs, proteins and fats: everything that you need to keep you going after an intense workout (plus it tastes so good)!
                                                                           Source: minnesotamonthly.com
Roasted Chickpeas
Want the amazing power that chickpeas give you without the hassle? Roasted chickpeas give you exactly that, you can make them with a variety of different spices to fit the taste that you want that day. Here's  one to get you started: http://www.chowhound.com/recipes/spicy-oven-roasted-chickpeas-30368
                                                             Source: homecookingmemories.com
Peanut butter treats
Why limit yourself to only one peanut butter snack? With Peanut butter and banana roll ups and apple and peanut butter being so good for you we couldn't help ourselves.These yummy treats give you enough energy to get through the rest of your day. Check out our inspiration for the banana roll ups here http://www.readyseteat.com/recipes-Peanut-Butter-and-Banana-Roll-Ups-6788.html
                                                                     Source: readyseteat.com
Almonds, Cheese and Turkey Slices
Easy to pack for any student, these 3 power foods combined create the best post-workout snack! Not only are all of them yummy, but they can be switched up to create whatever combination that you are in the mood for that day (or what you have in the fridge).
                                                         Source: fergusfallsjournal.com