Are you as excited for Pumpkins and Puppies as we are? We have some adorable puppies and delicious treats in store for you. As we're nearing the event, we feel it's necessary to consider our furry friends who will be joining us at the event.
Here are some things to keep in mind.
Be kind
Treat the puppies with respect. This means asking the owner if you may pet them, and being gentle when doing so. Source: giphy.com
Be aware
Being surrounded by many strangers can be overwhelming. Consider how the puppies are feeling during the event. If you see signs of distress, please try to take some steps back and give the puppy some space. Some possible signs include:
A sudden change in the dog's behaviour
Aggressive bark or growl
Whimpering or squealing
Hiding
Lowered ears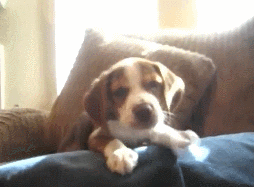 Source: giphy.com
We realize this can be difficult to gauge, so if you are ever unsure, ask the owner about what their puppy's behaviour may mean.
Be careful
If you have any known allergies to dogs we encourage you to do what will keep you safe.
Those with mild dog allergies are welcome to attend the event, although we recommend keeping a distance from the puppies. If you feel like you may be having an allergic reaction, please notify your nearest UBC REC staff member immediately.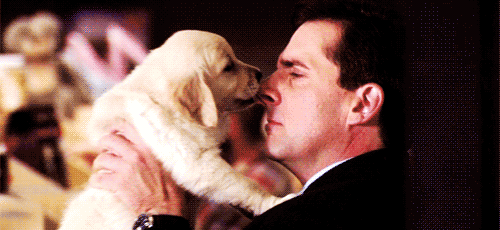 Source: giphy.com
Step it Up: Pumpkins and Puppies will be happening on Wednesday, November 14, 2016 from 12-1pm. All members of the UBC community are welcome to attend.
For more information about Pumpkins and Puppies, please visit: https://www.facebook.com/events/518695598335655/
If you have any questions please email: live.active@ubc.ca