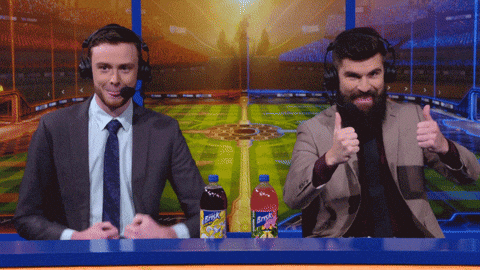 eSports are here! UBC Intramurals has joined the wave of schools offering esports programs through the Recreation program, and we think you are going to love it.  Take those dorm-room, rental-house, and neighborhood games to the next level and compete against UBC affiliated people from all over the world.
We are offering three different games. FIFA 20 (on PlayStation 4 or Xbox One), NHL 20 (on PlayStation 4 or Xbox One), and Rocket League (on PC/PlayStation 4/Xbox One/Nintendo Switch).  All levels of skill are welcome to play in any of the leagues, from people who just picked up a controller for the first time to someone having a Twitch stream with 20,000 followers.
For the fall semester we are only allowing individual, 1v1 play in all of these games, but players will be able to set their own game times to accommodate your busy schedules.  You'll also be able to track your results and stats, play friendlies, and lots more with our partner website that we are announcing soon.
Online games are a great way to stay connected with the UBC Community, while also keep those competitive juices flowing.  Best of all, it's completely Covid-19 safe because you'll be playing from the comfort of your own home.
Hope to see you on the digital playing field this Fall!
Registration Dates
FIFA 20 – Register by October 1
NHL 20 – Register by October 8
Rocket League – Register by October 15
Please note that you are required to have your own system for the game, and a legal copy of that game ready for online play.
Who can participate?
We encourage everyone to participate! Students, staff, faculty, and community members of UBC are all invited to participate.
Who do I contact if I have any questions?
If you have any questions, please email intramurals@ubc.ca.