by Ben Lipovski
It's Bike to Work Week at UBC! Whether you are a student, faculty, or a staff member, it's time to break out that bike. It's no secret that biking in Vancouver can be difficult and dangerous. From steep hills to narrow streets, Vancouver is packed full of potential hazards. Here are some tips to stay safe and motivated during Bike to Work Week!
Route Tips
Metro Vancouver has an extensive network of bike routes which can be overwhelming to new cyclists. The best way to plan your route is using the cycling maps from TransLink.
When biking through Vancouver towards UBC, do not bike on main roads such as 4th avenue and Broadway. Instead, follow bike specific routes. Some great options include:
Instead of 4th Avenue: Point Grey Road
Instead of Broadway: Broadway bypass on 8th Avenue
The Five Roads Into UBC
Safety Tips
1. Wear a Helmet
Firstly, without a doubt, wearing a helmet is the number one safety tip while on the road. Although it won't 100% guarantee your safety, studies have shown it will reduce the risk of serious head injury in a fall or collision. Watch this video from the Global Cycling Network on how to correctly fit a bike helmet!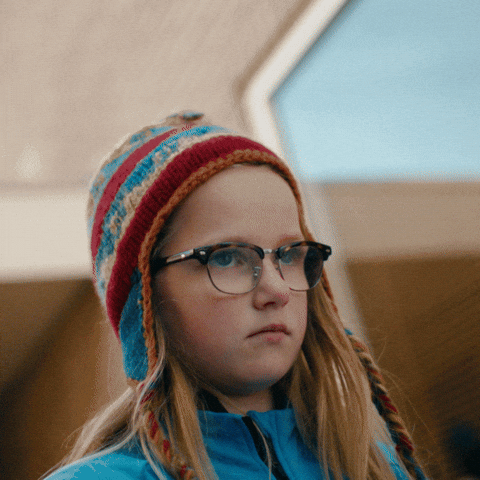 2. Know the Rules of the Road
It's important to note that even though you aren't driving a car, the rules still apply to cyclists. Here are a couple important rules:
Do not ride on the sidewalk. Stick to the bike lanes.
Do not lane split or overtake on the right side of the road.
Communicate to other road users. Use these hand signals liberally:
Photo by ilovebicycling.com
3. Have a Contact
Make sure you have an emergency contact! Let your contact know when you leave, finish, and how long you expect to ride for. Make sure your contact is a trusted individual like a close family member or coworker.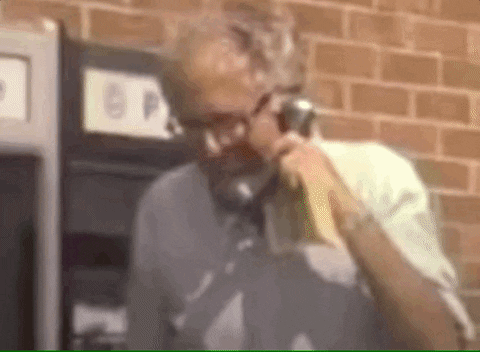 4. Be Seen
When riding at dusk or night, wear high visibility clothing. Additionally, make sure to have bike lights: white for the front, red for the back!
Photo by freewheelingfrance.com
5. Bring Water
The hills around UBC are tough. Always make sure you have water with you to stay hydrated!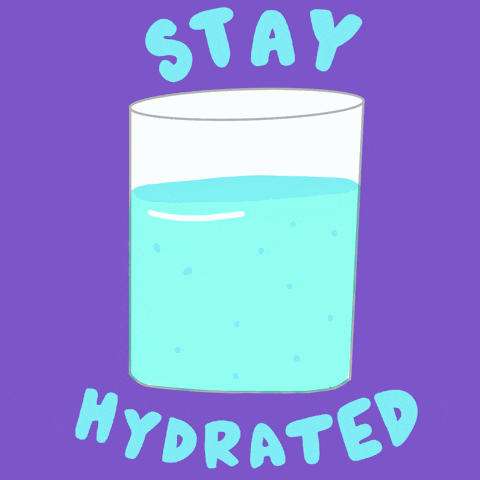 Motivation Tips
Without question, biking to UBC is hard! Campus sits 80m above sea level--that's quite a climb! Here are some tips to help you stay motivated.
1. Find a Power Song
A power song is your go to jam to pump you up! When you are struggling on a climb, turn on your power song to push you to the finish line. Here are some the best go to songs:
Titanium by David Guetta & Sia
Just like Fire by P!nk
Wake me Up by Avicii
Tongue Tide by Grouplove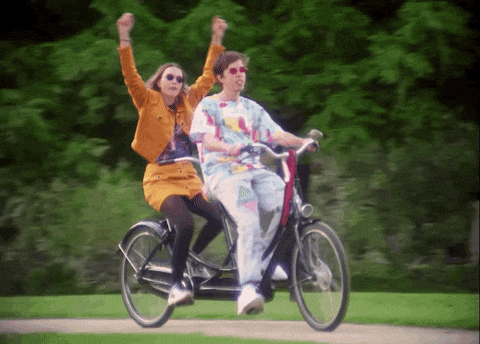 2. Maintain a Pace
It's important not to burn yourself out! You don't need any fancy devices to pace yourself, just follow this tip. You should always be able to maintain a conversation while biking. In other words, you should never be heavily breathing! If you ever need to take a break, no worries! This is YOUR ride to work.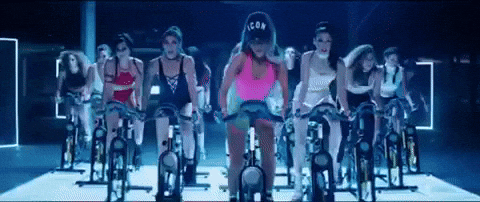 3. Bike with a Buddy
There is nothing more motivating than biking with a group of like-minded people. Not only does it allow time to socialize, it promotes attendance. Would you be late to cycle with your friend or coworker?!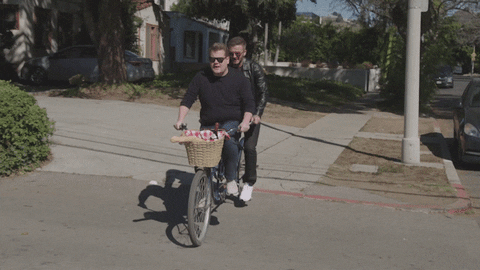 Bike to Work Week runs between September 28th and October 4th. Not only is it a fantastic opportunity to get healthy and reduce your carbon footprint, you will also have chances to win prizes! Simply sign up online and log any bike trip! So, what are you waiting for? Register here on the HUB Cycling website and start riding to defend UBC as the regional champion!
Looking for another way to get active and stay connected to the UBC Community? The Intramurals team are holding a virtual Run, Roll, Walk series! This FREE program  lets you complete weekly challenges over the course of 10 weeks to be entered in the weekly draw to WIN some fun prizes. For more information, click here.