In the spirit of Halloween, UBC REC has compiled a list of the spookiest places to play sports and exercise around campus to make sure that you're getting in the spirit this week!
1. ARC Fitness Centre at the Student Recreation Centre
Legend has it that at the ARC when it was first built at night, the ripped ghosts of UBC would break in and go into the underground facility where post death creatures were unable to be identified. They would hop on those treadmills for a quick warm up and then dive right into the classic routine to get conditioned for the annual ghost hunts in October. Sometimes when you go to the ARC and hop on the treadmills, you can still smell the sweat of the ghosts.
2. Student Recreation Centre Gyms
Since almost every UBC student has written at least one exam in the Student Recreation Centre Gyms, there has been many tears that have fallen onto the papers in those rooms. Some students say that when they attend their basketball intramurals and the ball hits the floor, a tear appears on their face as their body is taken over by the spirit of a student writing an exam. The spirit envies the active students and must show them how it feels to write exams. These tears are definitely not from the semi final game they just lost in their intramurals.
3. Place Vanier Residence Fitness Centre
As the stress of midterms and projects have built up on some first year students, some have made astronomical changes in a year. In fact, some parents see their children come home as werewolves as they take out their study stress in the Place Vanier Residence Fitness Centre for a quick study break. You never know when you see an undercover werewolf, since they are always wearing their sweatpants and a sweatshirt so beware.
4. Doug Mitchell Thunderbird Sports Centre
If you have ever been to the Doug Mitchell Thunderbird Sports Centre, you will not disagree that journey to get to the public skate rink is a maze. Although there are many signs to help you along the way, people do get lost. Those excited skaters soon turn scared when they have lost sight of their friends and the witches melting the ice grab hold of them. 10 minutes later these skaters normally arrive at the rink flustered and are holding onto the boards for their dear life. Make sure to stay in a group and follow signs just as you would while Trick or Treating as a kid.
5. Main Mall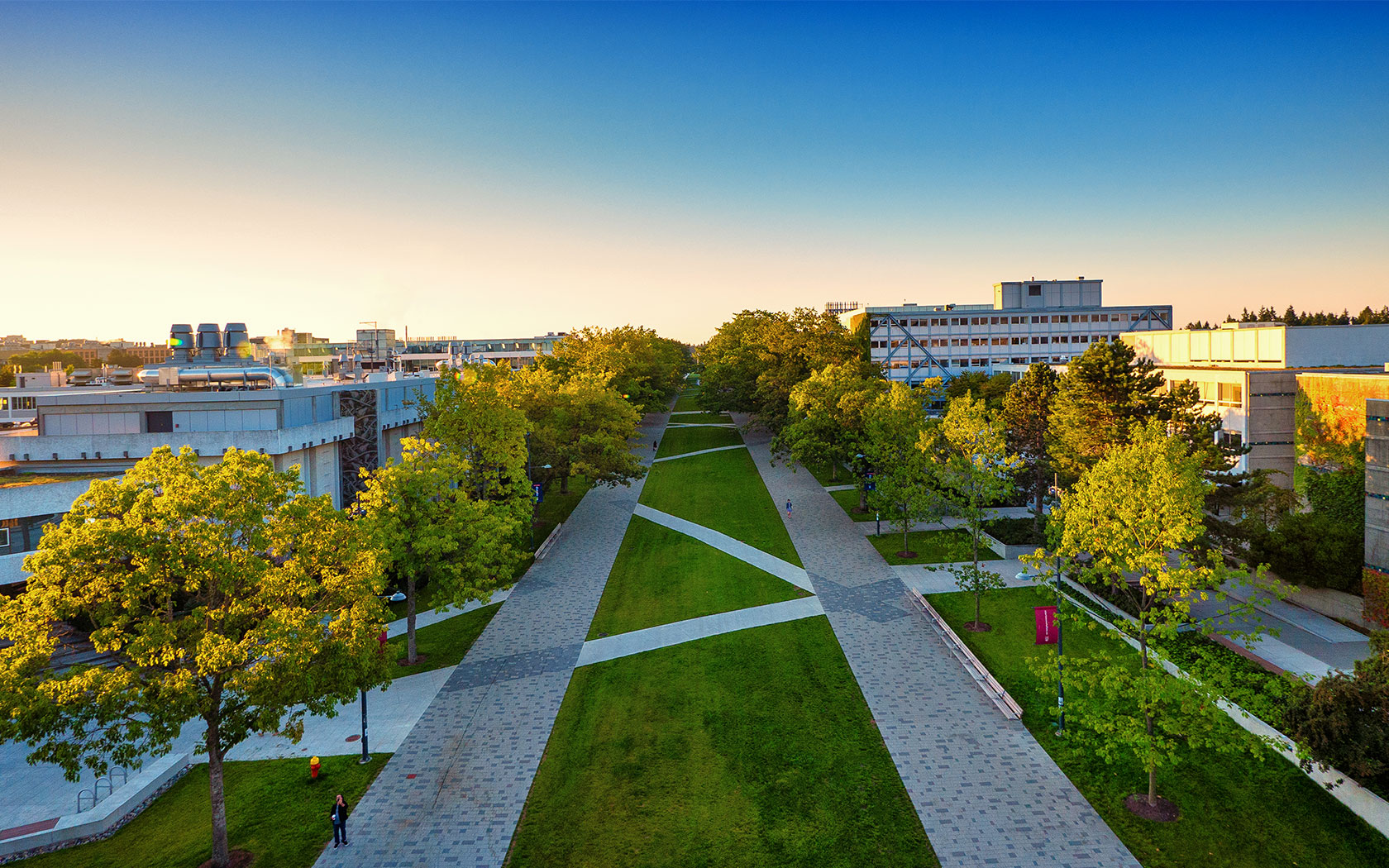 You may not consider Main Mall as a spooky place to be active, but when you're on a simple walk enjoying the weather and a biker or skateboarding is swerving around the pedestrians, your life may flash in front of your eyes. Or as the biker or skater, you may catch an edge and next thing you know you're on the ground in front of hundreds of students during the rush between classes. Now you probably see main mall as a spooky place to be. Keep your eyes peeled and stay safe out there!