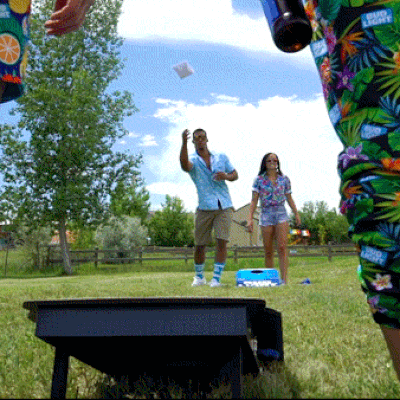 Our new Lawn Sports League was a great success! Huge thank you to everyone who came out to play some leisure sports with us – we appreciate you all!
We wanted to showcase some of our players and get them to speak about their experience with our brand new league.
Give us a recap of the season!
Frickin Crickets:
"We were feeling good, we were doing well and then Bolo Toss ate our spirits a little bit."
"I loved it!"
"I hated it."
"Bolo Toss was rough."
Holly's Team:
"Honestly we did really well!"
"We're aiming for first."
How do you train for Lawn Sports?
Lawn Mowers:
"Practices four times a week at 6 AM. Three are cardio and it's just running around campus for six hours."
"A strict keto diet!"
"Mostly chicken strips and fries."
"Nothing but protein. Raw protein."
What do you attribute your team's success to?
DEKE Lawn Liason:
"We were really together as a team. We were on the same page there. We were thinking, we went out there with a strategy trying to make the best possible moves."
"A lot of it was the work before the season started. We put a team together that we really thought could achieve our goal of winning the league. We're proving that right, we've come in first twice, second once. I think it's coming home.
Thank you again to everyone who came out and be sure to check our Instagram or Facebook page for the full interview video!