Do you want to improve your health, and protect our environment while getting fresh air? You're just in luck as this week is Bike to Work Week! From May 30th to June 5th HUB cycling is hosting a week-long campaign to promote the benefits and uses of bikes as a mode of transportation. 
What is GoByBike Week?
GoByBike week is a seven-day challenge, where the goal is to bike as much as possible while logging your trips and submitting them by registering for GoByBike Week on HUB cycling's website. Once you register and have logged at least one bike ride you will be entered for a grand prize of a cycling trip for 2 to Holland from Exodus Travels.
How to Register?
You can register individually or as a team at GoByBike Week on HUB cycling's website. If you are registering individually ensure to join the "UBC Solo Rider's Team" to partake with fellow UBC members. Also, make sure to check out campus community planning's GoByBike Week blog post for a more detailed explanation of registration.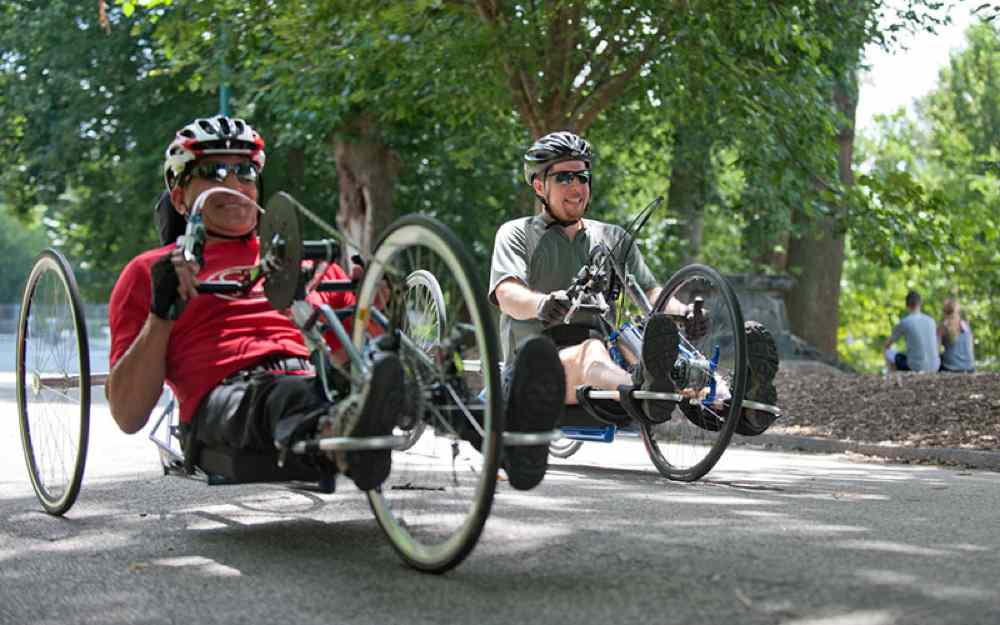 Via: activehands.com
GoByBike Week Programs!
UBC Community Hub Cycling Workshops – Two Free Virtual Workshops
Project 529

 Register your bike to Project 529 bike registration database
This is a UBC wide database that h

elps find bikes that are stolen and prevents bike theft
Bike Destinations in UBC and Vancouver!
UBC

Tired of biking on the road? Try biking through the trials of Pacific Spirit park located on UBC. It has endless trails that make you feel immersed in nature.

Craving a beautiful sunset after all the rain? Bike down to Spanish Banks or Kitsilano beach and enjoy the sunset on this short ride down the northwest marine drive 

Vancouver

Bike the Stanley Park Seawall. The seawall is 9km long. 

The arbutus greenway.

An 8.5 km bike path that stars near Granville Island and goes towards the Fraser River.
Make sure to check out Destinations Vancouver which has a bunch of interesting routes and images of the routes mapped out. 
Join Us For GoByBike Week!
On May 30th outside the UBC Aquatic Centre from 12 pm -1 pm, we will have a booth with prizing where we will be promoting GoByBike Week. Best of all, we will also be bringing out our Smoothie Bike where you can create your own smoothie using pedaling power.
Via: focusonpeople.ubc.ca