Hey UBC! 
Finals season can be a stressful time for students. With exams and assignments piling up, it can be easy to neglect your health and well-being. However, taking care of your physical and mental health is crucial during this time. Here are 4 tips on how to stay healthy during finals season while also crushing your finals:
1. Stay Active
Image Via: UBC Media
Regular physical activity can reduce stress and improve mood. Try to incorporate at least 30 minutes of exercise into your daily routine, whether it's going for a walk, jogging, or attending a fitness class. UBC has a variety of fitness facilities, such as the UBC Aquatic Centre and BirdCoop, and ARC Fitness Centres, which offer fitness classes, personal training, and other resources to help you stay active.
2. Maintain a Healthy Diet
Image Via: UBC Media 
Eating a balanced and nutritious diet can help you stay energized and focused during finals season. Try to incorporate fruits, vegetables, whole grains, and lean proteins into your meals. Avoid consuming too much caffeine, sugar, and processed foods, as they can lead to crashes and mood swings. UBC has several healthy eating options on campus, such as the UBC Farm and Harvest Market, which offer fresh, locally grown produce.
3. Get Quality Sleep 
Image Via: istockphoto.com
Sleep is critical for cognitive function and mental health. Try to aim for at least 7-8 hours of sleep per night. Develop a consistent sleep schedule by going to bed and waking up at the same time every day. Create a relaxing bedtime routine, such as reading a book or taking a warm bath, to help you wind down before bed.
4. Take Breaks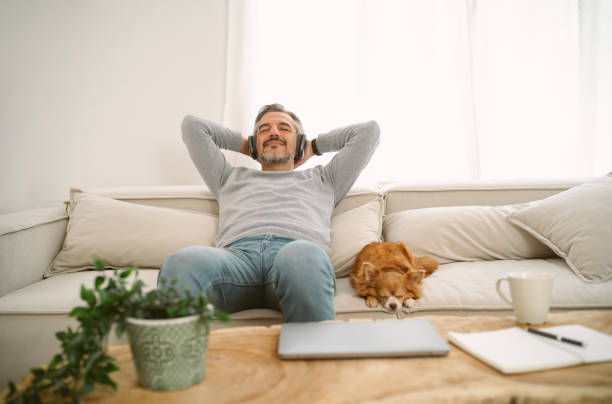 Image Via: istockphoto.com
It's essential to take breaks during the day to avoid burnout and maintain focus. Take short breaks between study sessions to stretch, meditate, or practice deep breathing exercises. Take a longer break every few hours to go for a walk or socialize with friends.
In conclusion, finals season can be a challenging time for students, but taking care of your physical and mental health is critical to success. Incorporate regular physical activity, healthy eating habits, good sleep, breaks, and socializing into your daily routine to help you stay focused, energized, and motivated. UBC Rec offers many resources and facilities to support your health and well-being, so take advantage of them to help you stay healthy during finals season.